hey guys,

i'm a little worried about the screen of my iD L.

yesterday my 2nd generation started with a nittobotchi. at the same evening he evolved into kaubotchi and immediately fell asleep.

this morning i fed him for the 1st time a rice bowl from the fridge. and every time i feed him, the background going red.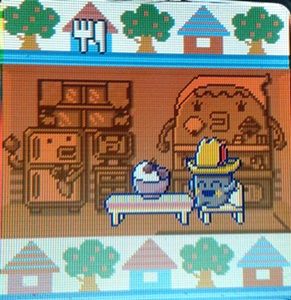 as you can see, kaubtochi, the chair, desk and the food have the normal color, but the whole background is red.
note: this happens only by feeding from the fridge. when he's eating outside, the background has the normal color.

does this happend to anyone else before?
do i have to be scared? what can i do?