I love my Boom Furby. Since I ordered a month ago, I fired. He's so cute! They want him petted.
http://gd1.alicdn.co...0x540.jpg_.webp
This is your way out of your box. His white fluffy fur is cute! Completed a wonderful time, I love it. It can poke into the stomach for feeding altogether.
I also have one of these cute little accessories Order! Are they not cute? They, like many of my Chinese one white, and working with 3 Furby boom iPhone applications.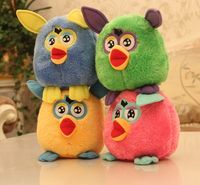 What is YOUR experience Furby Boom and application that boom boom?
Edited by Tamafurbi, 14 January 2014 - 08:55 PM.