I'm. So. HAPPY.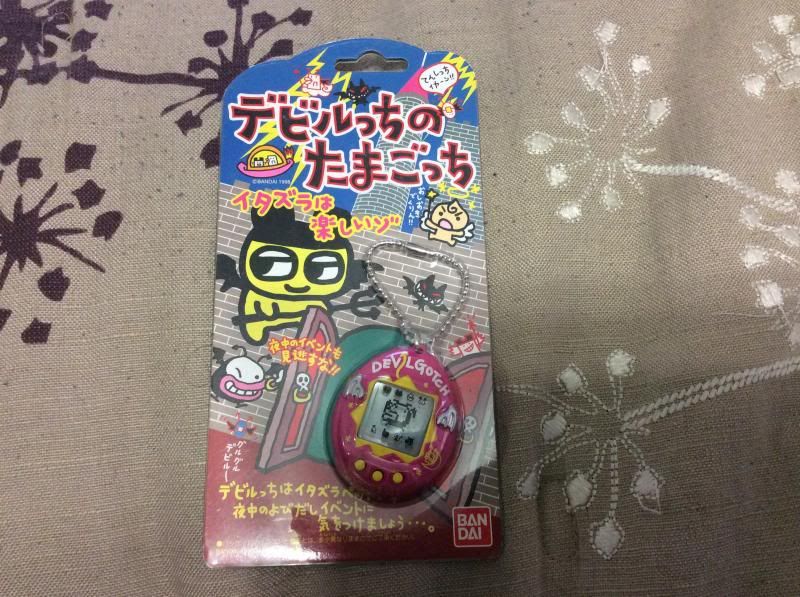 Here he is before I opened him! A lot of people don't like the pink shell, but I absolutely adore it!
Unfortunately, while I was trying to switch the screws BOTH of them snapped :< The case can still be opened thankfully, but a strip of magic tape is holding the back shut for the time being.
And here he is up and running! Hatched into a very sneaky Deviltchi!
He's already thrown a pie back in my face and eaten chocolate without my say so, naughty devil.
His current DP is at 40, gotta get that down with some games and discipline!
Edited by Ashashichi, 22 March 2014 - 12:41 PM.