April 9th, 2014~
Hello, TamaTalk world, and I'm ChiChi1212, and this is my new TamaLog, where I will be posting daily (hopefully) about my Tamagotchi news.
Well, I only have two Tamagotchi's so far, a Tamagotchi Connection V4 and a Tamagotchi Connection V4.5, but a Tamagotchi Connection V2 is on the way soon, so stay tuned!
Let's start by showing off my beautiful egg-shelled children~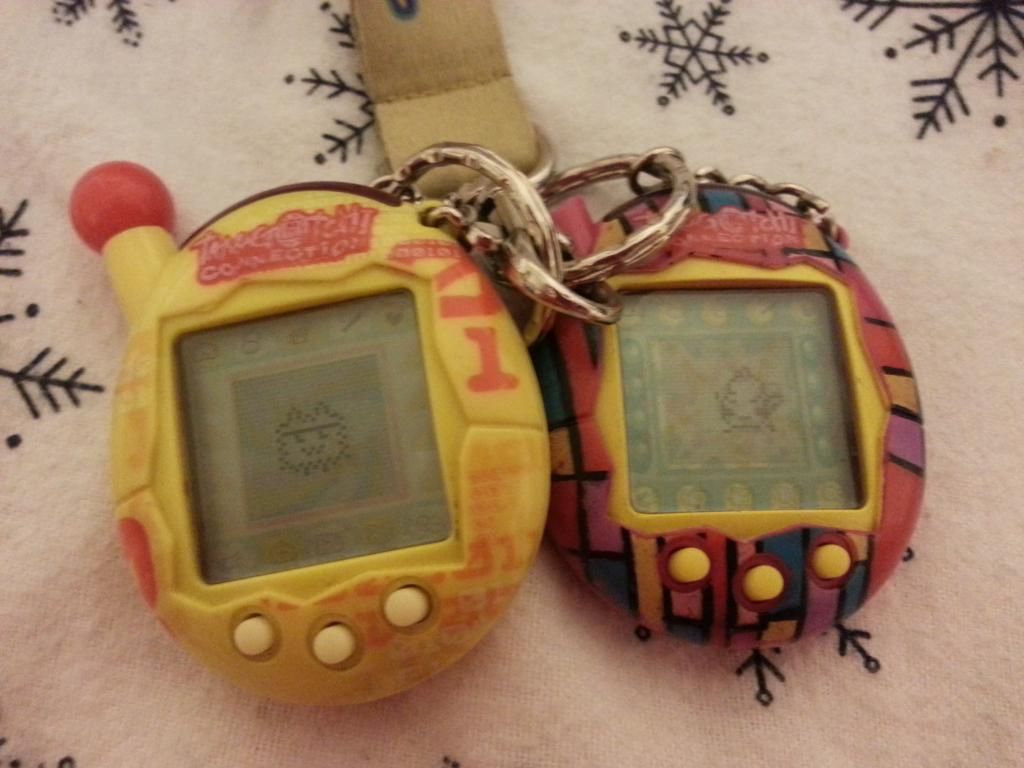 V4
This is Arnie. He's a male Togetchi.
Arnie is artistic, happy-go-lucky, and he loves to draw Sailboats. His favorite food is Tacos, and his favorite thing to do is to draw with his special pen.
It's Arnie's dinner time. He loves his Sushi!
Look how happy he is!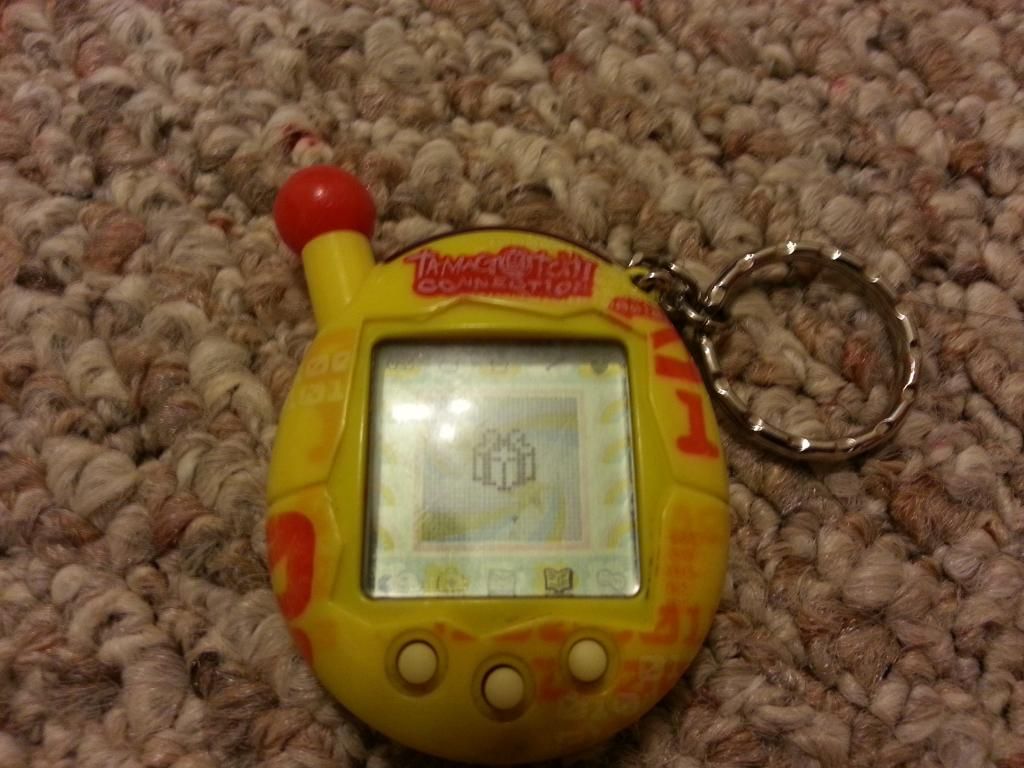 Wrapping a present, eh?
V4.5
This is Paula. She's a female Horoyotchi.
Paula is fun and somewhat tipsy all the time.
 She loves parties, and is always seen with her iconic sake. Her favorite drink (besides sake) is Juice, and her favorite thing to do is to balance on her ball.
Paula's gotta eat as well. She enjoys her juice as an after-dinner snacky drink.
They love each other so much, they're standing in the moonlight together...with looooove~ 
They're so happy to see and receive presents from each other!
Oh, a pie? Paula will happily devour that!
Well, that's about it for now!
Now, I'm hoping to mate these two for 
s, but only after they're seniors so I can get a Universal for V4.5 Connection.
Until next time! Adieu~