...hello folks. I'm looking forward to this log, so I hope you guys enjoy as you follow along.
let's get started: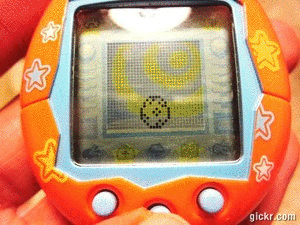 I thought about just resuming tamagotchis via download, but I'll just start one for the log. Anyways, as you can see, a female hatched from the egg, and i named her Kid. This was yesterday, hence why she's a teen already. A Ringotchi. Quite aesthetically pleasing, though i wouldn't mind a Ufotchi, or Young mametchi.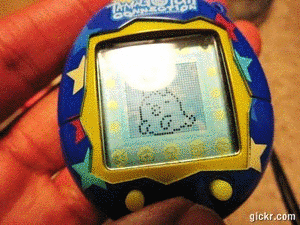 And here is Yopoi, she's a Gen. 6 Dorotchi. I personally don't like them, maybe because i always get them (well they are average-care..), plus it's possible to get them on a version 3 as well (the other version i use a lot). I named my last female Dorotchi Diikat. Weird names, i know. I just always try and give my tamas different ones. Dorotchi stand out to me more when they're female.
a random share:
Pipotchi, one of my favorite tamagotchis. I named this one after a favorite artist of mine, Bibio (bee-bee-oh). I was so thrilled when i first received one. I remember for those days i had Bibio in his adult form, i was filling my log with so many photos. I can say i actually sorta miss him which is why i'll probably aim for a Pipotchi the next time i start up a v3. 
Anyways, that's it for now thanks for reading.