April 26, 2014
I really want to start a log over here, but I didn't think it would be appropriate to post in my old, old one! I'm running a pink Tamagotchi Ps, a purple ID L, and a talking nano at the moment. I'm also currently participating in the Easter 2014 hatch with my Pink V2. You can read about her in that log.
Tamagotchi Ps
I started him up the other day, but didn't capture too many pictures of the opening process... He was the blue puffy guy as a baby, and the ladybug looking fellow as a toddler. Excuse me, I'm horrible with names! Now he's a snail! I'm enjoying getting the hang of all these new features! I bought him a new living room set (which I don't like as much as I thought I would...) and we visited the park  a few times trying to get a pet. I don't have the melody pierce attached because I won't to run it pierceless for a bit till I get the hang of it.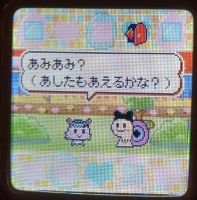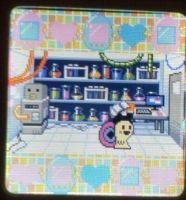 Tamagotchi ID L
I unboxed this one and stuck the batteries in it after having it for over a week... I wanted to run just one color tamagotchi but it was too tempting!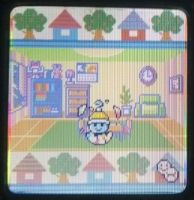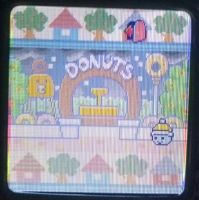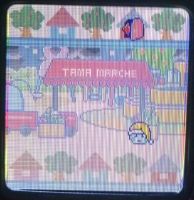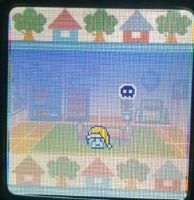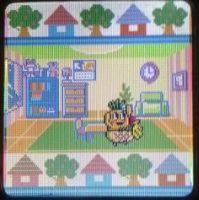 Talking Nano Baby
I just received her yesterday, and I adore her, Her simplicity is super cute, and she randomly makes cute noises throughout the day, like laughing or saying "Uh Oh" when she uses the restroom. She turned one today and I accidentally let her go to sleep with her face dirty tonight! Also, her names is Harly. Next time I start her up, I'll try to capture more pictures of her birth.