Joined

Jul 5, 2019
Messages

48
Reaction score

67
Location
Okay so..the title may or may not be misleading because it might seem like I'm referring to a series...which I GUESS you can call this a series of sorts considering how many contents I've gotten of this? But I digress lol
So ever since I started becoming a fan of the tamagotchi anime series (which is the main source for why I ended up becoming a fan of the franchise in general.) I had started doing a series of crossover content that involves the characters from the anime series itself, and an OC of mine named AC, a brown cat (or cat-like if you'd prefer since he's not your everyday cat lol) creature who has brown floppy ears and whose design was inspired by the namco character, Klonoa.
The story idea I had that would kickstart this whole crossover is that AC was transported into Tamagotchi Planet thanks to a mishap with one of mametchi's inventions that caused a portal to appear in his homeworld and sucked him right into the portal, transporting him into their homeworld. I have commissioned a couple of fictions by someone I know who would wish to remain anonymous in terms of credits, but I can post them here if anyone would be interested in reading them. : D Sadly due to personal reasons, I am not able to continue commissioning anymore story fictions with AC and the Tamagotchis from this person anymore.
But I thought I'd start off this thread by sharing some of the artwork I have commissioned of them in the past.
These aren't ALL of them as I don't want to make this particular post too big, but if anyone would be interested to see more, I'll gladly post more as I go along. : D (And of course I would use this thread to post future artwork that I may commission or so.)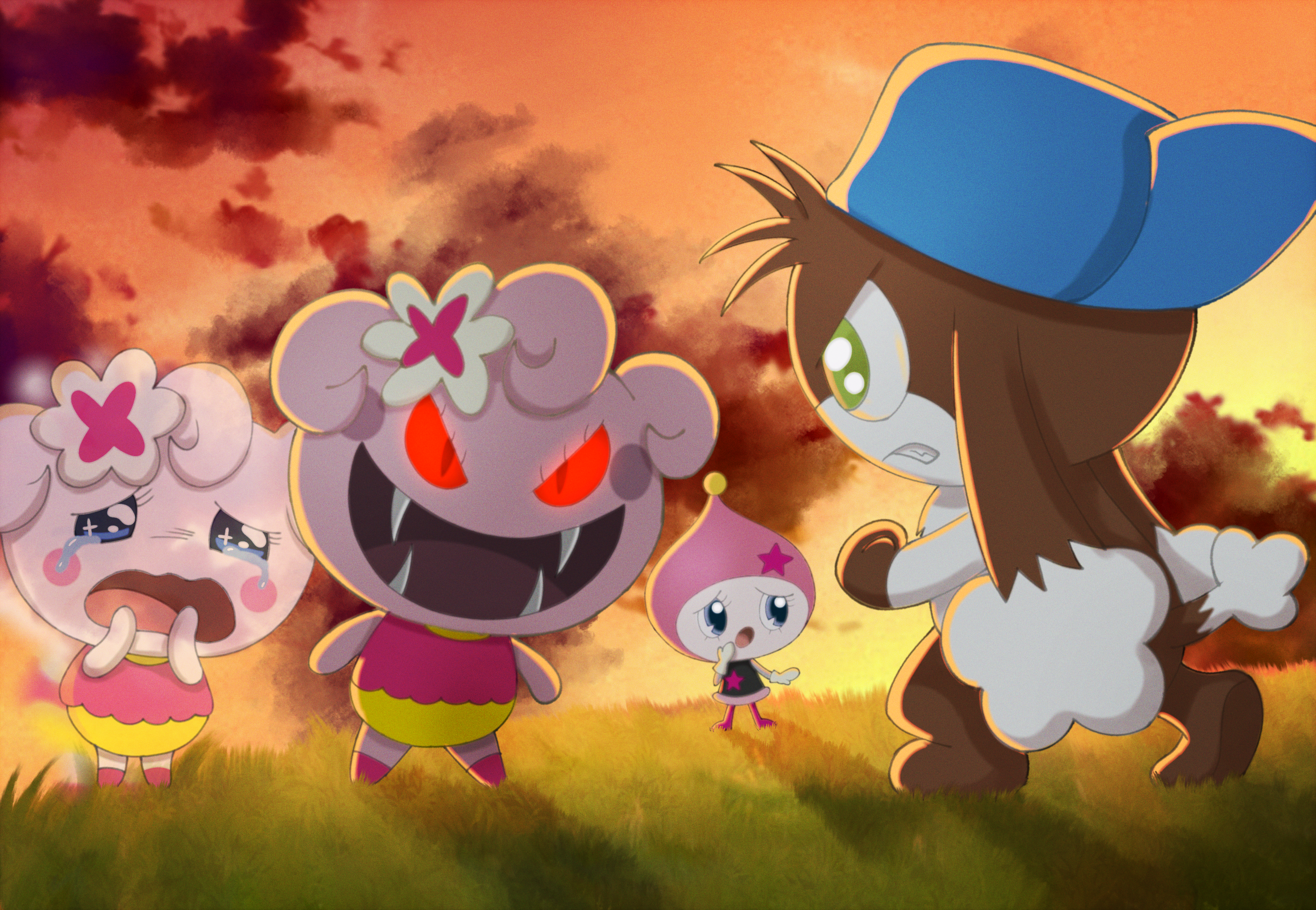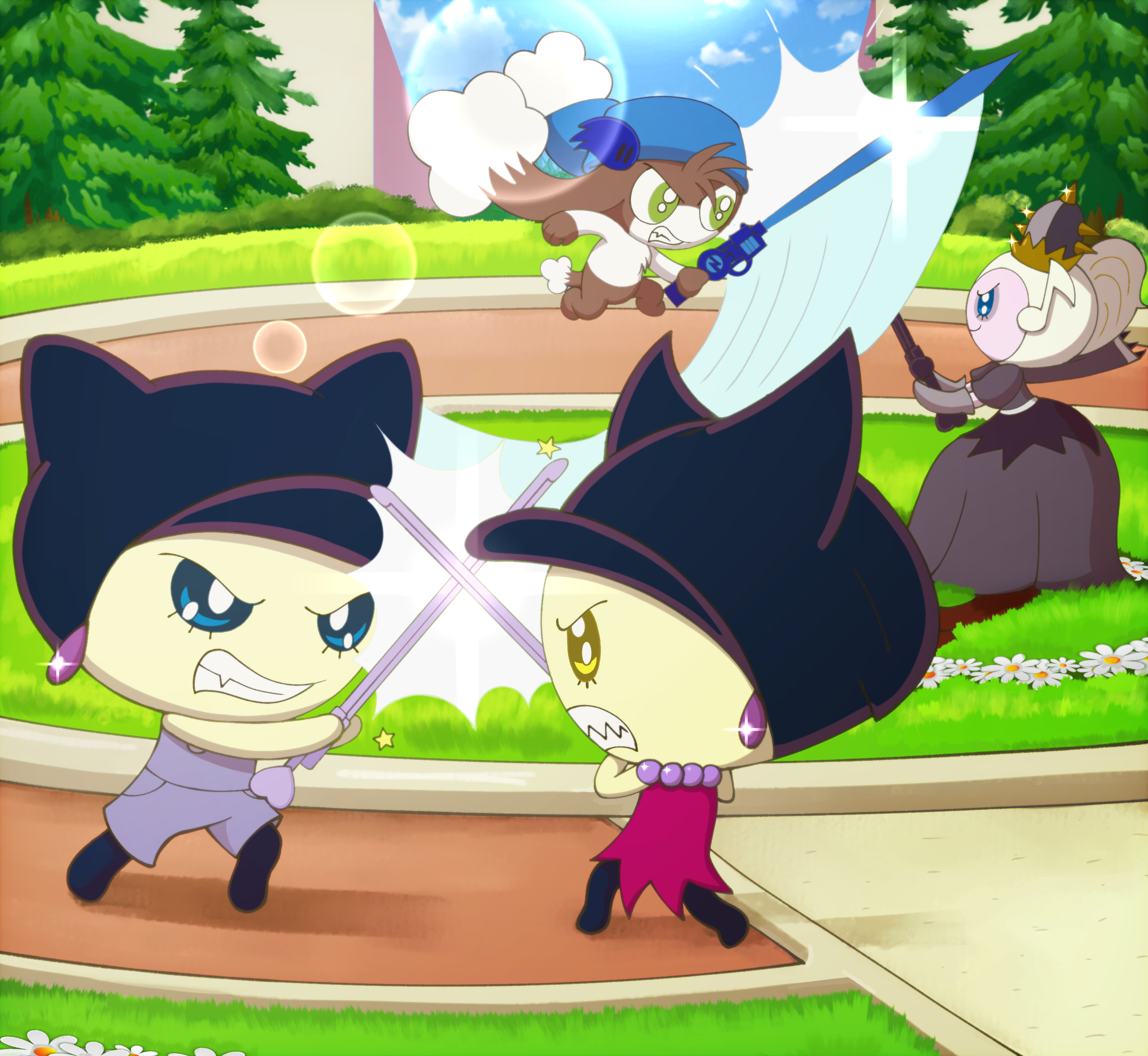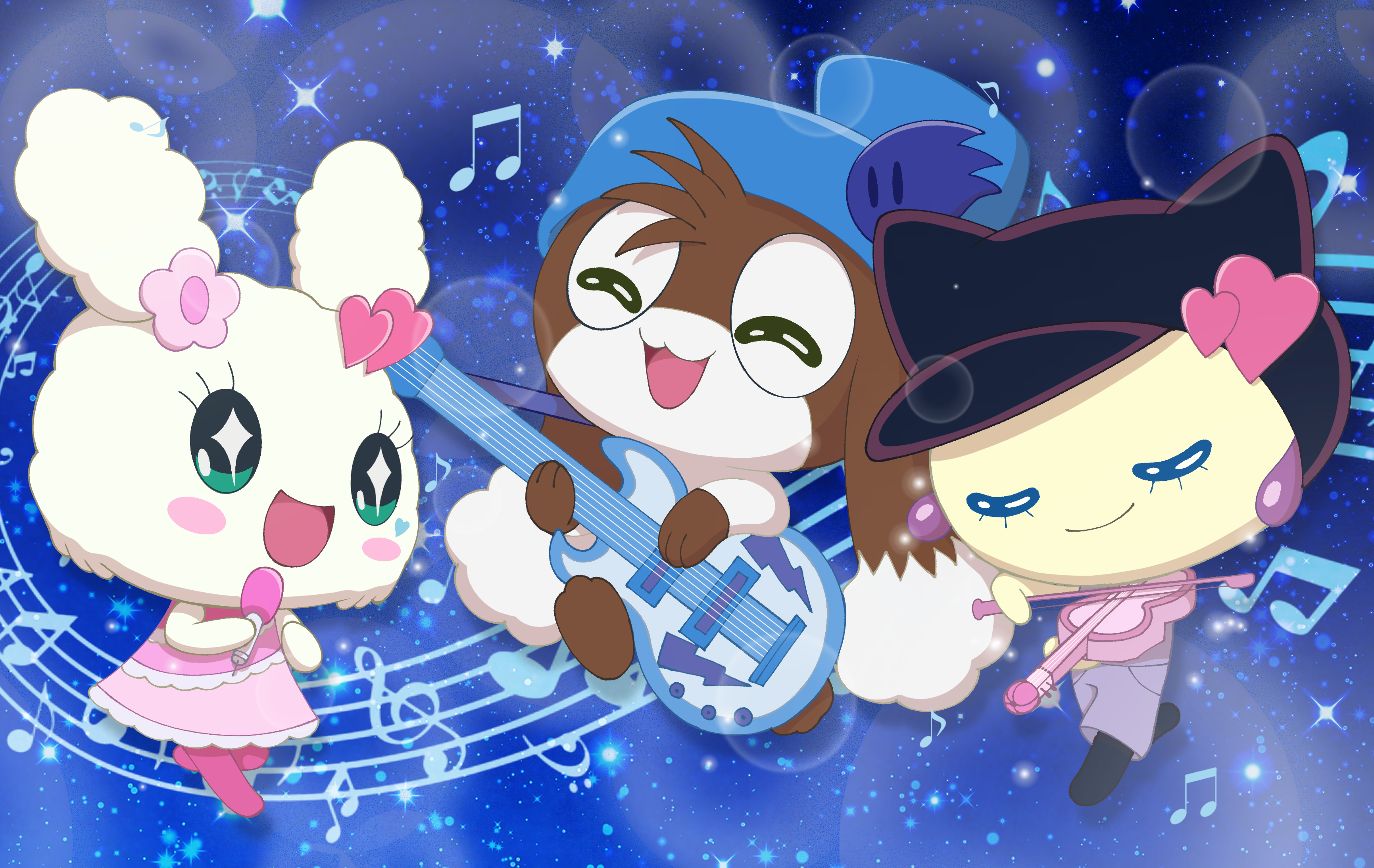 These in particular were done by an artist on twitter known as clarissa, who does an AMAZING job replicating the artstyle of the anime series and is one I would totally recommend commissioning to!
https://twitter.com/Clarissa_Arts
And here are some examples that were done by our very own,
@PurplePyonkotchi00!
 : D (Don't question the last one lol it was a funny idea we thought of giving AC an "Ikemen" counterpart akin to Ikemen Mametchi. XDD)
Let me know what you guys think and if you would love to see more, as well as if you'd love to read some of the story fictions I have commissioned as well! (With one I wrote myself that...I don't think aged well. lol)
Last edited by a moderator: