December 19, 2012
15

th

Anniversary iD L
No pictures of this gal today but she evolved from Tororotchi into Puddingtchi.
TMGC+C
One more day until Marotchi can visit the matchmaker. Not much happened today except for our tree sprouting up some more.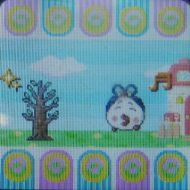 Morino
Wednesdays are usually days when I volunteer in the morning, so I had my vintages on pause for a few hours. Business as usual after un-pausing. The little guy is an Imotchi but it won't be long now before he goes into the cocoon stage. No new pictures of him today.
Angelgotch
My Angel was paused in the morning as well. After un-pausing, I did catch Pukuten going on a stroll. Not sure what was happening after I called her back, but it looks like she was doing something she shouldn't have been doing.
Your guess is as good as mine!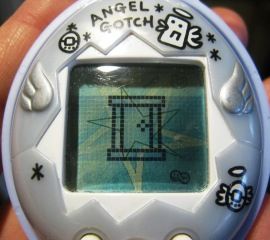 That's all for the 19
th
. Check back soon!