May 9, 2011
Tamagotchi iD L
Unlocking the Henshinjo!
No pictures during the first half of the day since I was busy with clinicals but when I finally got a chance to check on my guy, I saw that he had earned his last happy sign (being in the adult stage for at least 48 hours).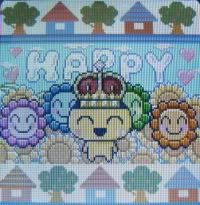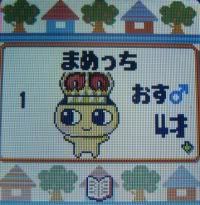 This was particularly exciting for me because once you obtain all 4 happy signs for 4 different characters, a new destination, the Henshinjo (where certain characters can go, get dressed up, and morph into special characters), becomes available. Mametchi, for instance, can change into Prince Mametchi if you've already purchased the crown and pay a visit to the Henshinjo, which is exactly what we did. I'm so glad I have a character that can go to the Henshinjo this generation. Prince Mametchi is so adorable! I love the rose that he's holding when he's happy, that charmer. I suppose he wanted to get all spruced up because we were visiting the matchmaker that evening.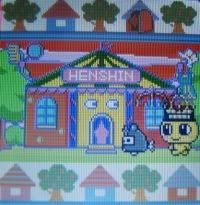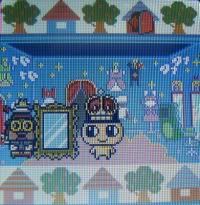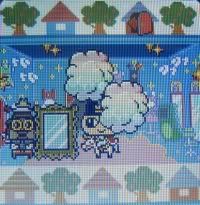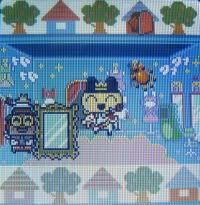 Love was in the air as Prince Mametchi chose Meloditchi to be his princess.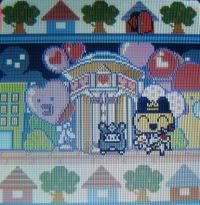 Of course, my camera ran out of battery during the dating sequence but when I managed to pop new batteries in really quickly, I got a picture of the new egg hatching. A baby girl! I named her Aimi ("love beauty"). She evolved into the toddler, Kingyobotchi.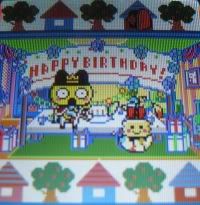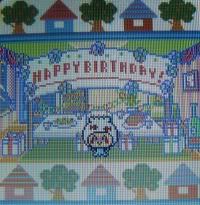 To be continued...