June 27, 2011
Mondaysssssss. @_@ Didn't get to take pictures until the evening today because I had class all day.
Tamagotchi iD L
I took a peek at Natsumi a little bit after the time I expected her to evolve into an adult (around 10 in the morning) and was surprised that she evolved into Ponpontchi instead of Madonnatchi.
I was under the impression that connecting to another iD L or iD during the teen stage at least 6 times would mean that the teen would evolve into Madonnatchi. Obviously, I was mistaken with the method I chose to employ in an attempt to get this character. Is there something else I'm missing? I'm in the process of sorting this out with a few members over at Tama Zone but I'm still trying to clarify a few things.
If anyone would be so kind as to clue me in on the correct process, I'd appreciate it very much!
Not that I'm unhappy to see Ponpontchi; she's a unique character! I just need one more unique character before I unlock a new location and icon backgrounds. Looking forward to that!
Ponpontchi is something! I love all the animations for each character when they jump for joy but Ponpontchi's is interesting. Her hair ornaments drop when she jumps, revealing her...ears? Horn-like projections coming from her head? XD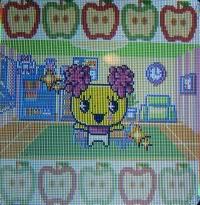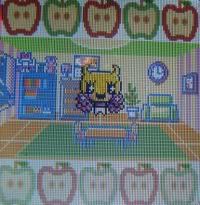 She definitely jumped for joy when I was acquiring her happy symbols. The first one involves eating the sunflower cookie from Tama Café (this is where everything is 50% off, thanks to the gift the Ecousatchi gave me a couple of months ago). She also enjoys the cat ears from Tama Mori. Finally, I took her outside to play jump rope with a few friends. Not even the rain could get her down and she earned her third happy symbol from that.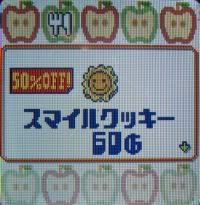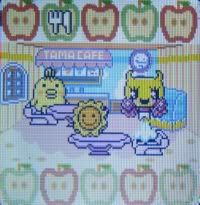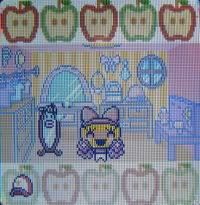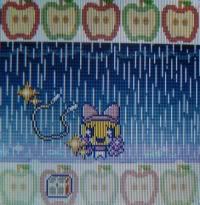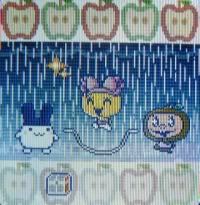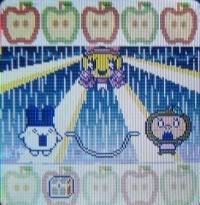 Natsumi went to sleep after dinner and a quick shower.
Tamagotchi iD
Nothing much going on with Sachiko, except that she evolved into a teen today. I guess I had more than 4 care misses without even realizing it because there was Chuuchutchi looking up at me. This means that I won't be able to get Makiko this generation. Ah well. Next time!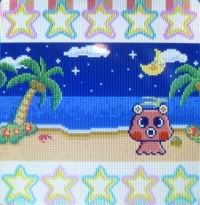 In other related news, I received a couple of Tamagotchis today from a fellow member, sureq. Please join me in welcoming the newest additions to my virtual pet family, another Akai Keitai and my very first Hanerutchi 2! Thanks so much to sureq for giving me a fantastic deal for these two! I will take good care of them.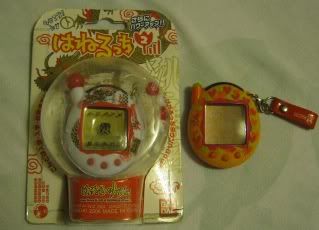 That's all for now. Thanks for reading!