Im still running my Tama-go even though the hatch she was for fell apart. The tama-gos parenting and egg stage takes a long time, which is strange. My tamas 8 days old, and she still hasnt left her baby. lol i wonder why they make us take care of one adult so long. But i guess its not soooo long. So heres my little tama-go family while i still have them...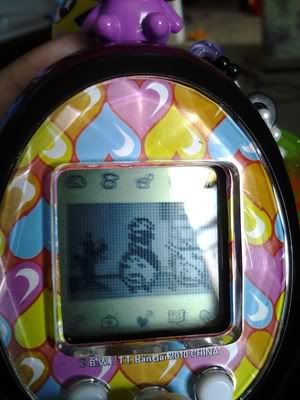 Its cute how when they went to plant a apple tree, the mom caried her baby on her head. lol Thats a 1st on a tamagotchi i think!!
This is the daisy's inside the house.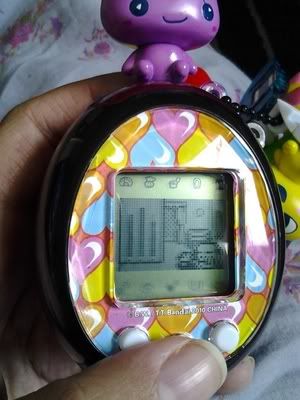 How cute is this? The dad and baby waiting to see what the mom looks like it the "flower dress".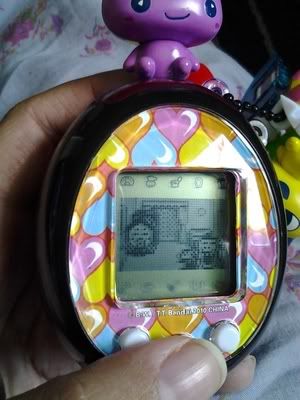 Ta-Da!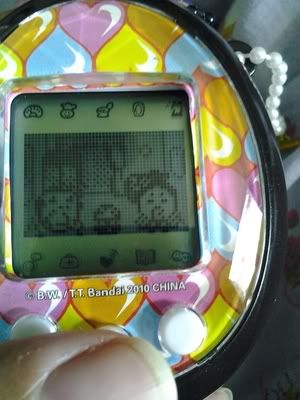 She wore the dress for a while till it dissapeared.
Here i was trying to capture the weird dance the mom and baby does for about a minute, and then all of a sudden her and the baby are both using the potty...lol.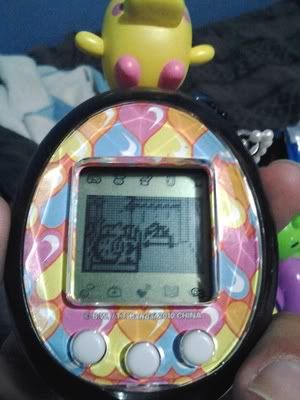 How cute is it that all 3 beds fit in one room!! And on my ID L 15th anniv. my cute baby turned into the sun guy!! Who im slowly falling in love with!! I wish he was an adult character... I sadly only captured a pic once he fell asleep.