...Part 2 (same day)
Oh and i cant forget my Tama-go, i only have one pic of him..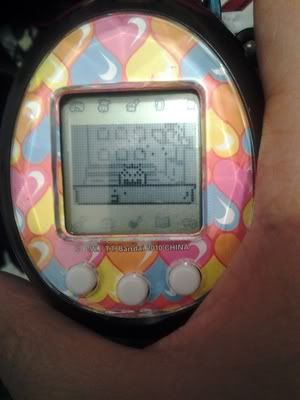 i really tried to take realllllly good care of him as a baby to get his training up. Cause my last character only had 3, and once she was an adult it wouldnt fill up n e more..even if i caught her intime to go potty.
So i guess its only in their kid stage u can train.
P.s. ( I really do like the tama-go and its features. I can even get over having to buy the figures...if only it was smaller!! Ive been having this urge to modify one of my Tama-gos..if its succesful i will show yall) Hava good night
Edited by Aliciavz88, 09 April 2012 - 01:42 AM.