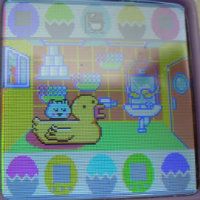 I couldn't resist.
BLUUUEEE!!!!!! *whacks Blue*
Ow!
Hikaru evolved into Tamatchi, who is very pink.
We played a round of Otsukimi Night, a download game.
Okay, enough with the 15th iD L pictures.
Here are Cole, Kelsey, and Tyler, just as a refresher: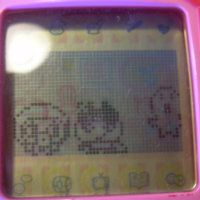 Faceplant!
HEY! THAT'S SO EMBARRASSING!
Do you know how much damage that photo will do to my career?
DO NOT CLICK THAT POST BUTTON, BLUE-