i lied. i have photos, time, and...stuff. yeah! xD my afternoon didn't take as much time as i thought, and i have an hour before i have a dinner to go to, so...in the words of kuromametchifan123, let's log!
harumph.
delilah, what's with "harumph" business?
yeah auntie delilah, why are you so grumpy?
my day was going really well until blue MADE me go and say hi to an immature hinotamatchi, who set me on fire.
well, you were patting his head!
yes, and then what happened? blue is super smart, the first thing she did was yell "PAASSSTTAAAAAAAAAAAAAAAAAAAAAA"!
i was panicking, delilah!
THAT's no excuse! in the end, ZuZu was the one who put me out.
be thankful one of us put you out, delilah.
i can't wait until i get married and am rid of you.
how rude. anyway, on with photos! (P.S. if you want to see the full story, check out
THIS
topic! see you there!)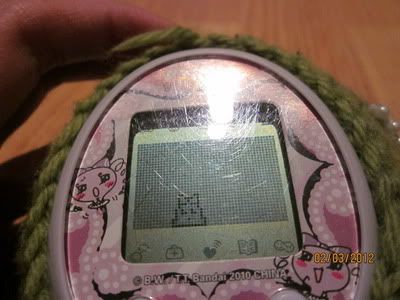 she evolved yesterday into a belltchi! and while i was doing my homework, she evolved into a shelltchi! (and i don't have photos because the camera i use was getting the battery charged)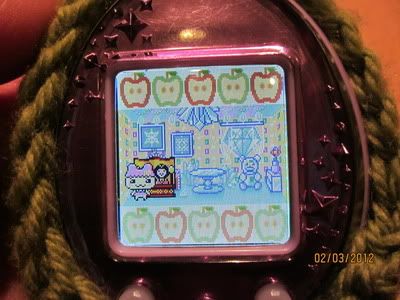 delilah evolved into a chamametchi!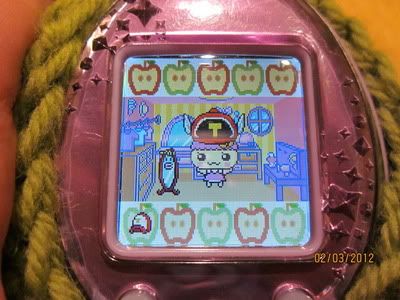 adorable.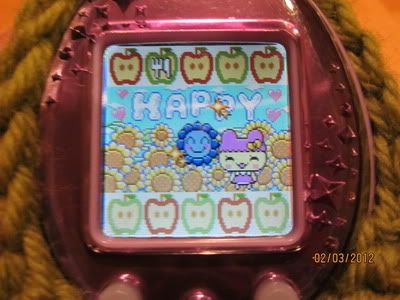 this was from a food. (i forget which one)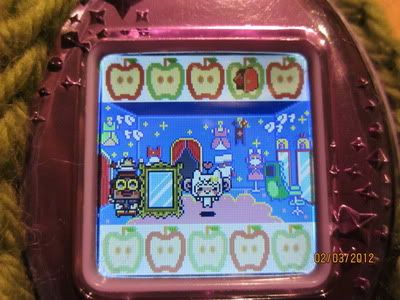 we decided to go to the henshin jo to get delilah dressed up as hapi chamatchi (
Thank you to EternalMametchiFan for pointing that out!
)
in the end, delilah decided she didn't like the costume and dressed up in a princess dress and tama mori scrunchie.
okay, the moment you've all been waiting for:
MY iD L COVER!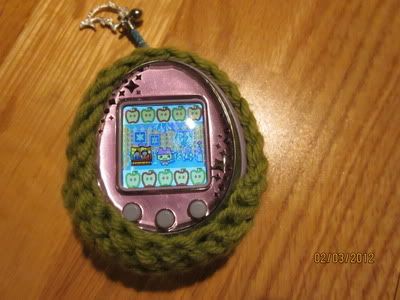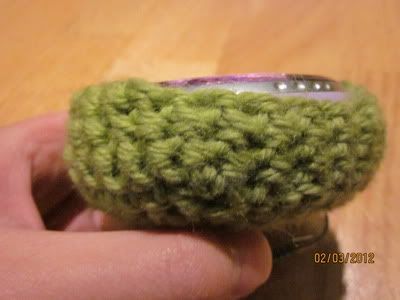 i attached the charm onto the back so i know which way is which xD
it's a little loose, so i might do another one in purple. <3
so warm....<3
i'm glad you've let go of that little grudge against me.
*richard moore laugh* hahahahah! of course not! i'm still mad that you made me set myself on fire and i didn't get to go out with you today.
sorry. but didn't you have fun with dessa and brilee?
no, i was asleep. recovering from the HORRIBLE CARE MISS AND NEGLECTING YOU DID TO ME!!!!!!!!!!!!!
i was tired. did you see the ugly eye bags i had?
no.
break it up, girls, no need to fight. we're all friends. you know, we provide friendship to blue while she holds our lives in the palm of her hand, it's all good, right?
she WHAT?
i hold your little life in my hand, brilee. literally. without me, you don't get food, games, medicine, cleaning, i'm like your maid/babysitter/housekeeper/parent/caretaker/etc.
*shudder* horrible.
get used to it, you're stuck with me for three or four more days.
oh good, i'm leaving on monday.
i'm leaving...whenever.
okay, that's it! PM me with all the usual stuffs and don't forget to rate, follow, and read! see you all and hope you have a great weekend!